Orlando or Miami Which is Better ?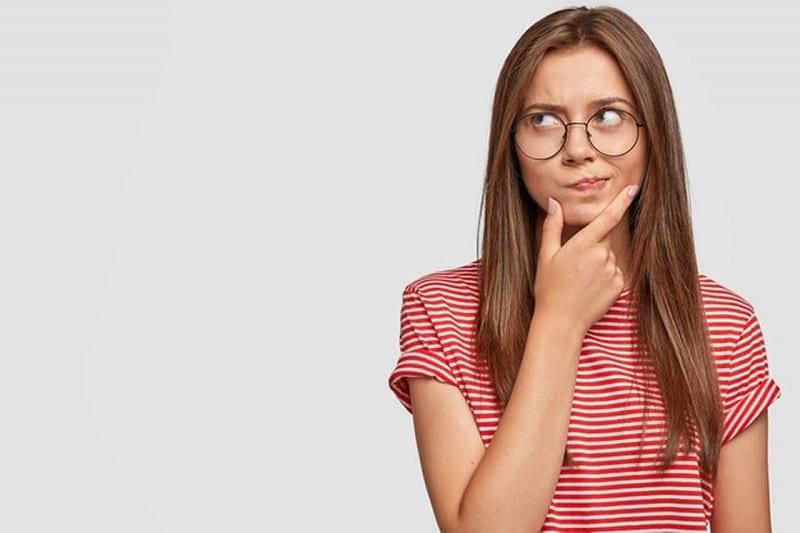 Wondering which city is better, Orlando or Miami? Storey Drive Homes by Authentic has the answer! As Florida's fourth- and second-largest cities respectively, Orlando and Miami each boast international fame and influence. But while less than four hours apart, these two cities couldn't be more different. Going from Orlando, the family-vacation capital of the world, to the unbridled decadence of Miami, is to go from one world to another.

Of course, Orlando is more than just a vacation destination. And Miami is more than just hip clubs and beautiful bodies. As we'll see, these cities are multifaceted. But in the end, it has to be one or the other, right?

Maybe not. Because with our partners at Celebration Homes for Sale, another amazing Florida location throws its hat into the ring. Read on to learn more about Orlando, Miami, and Celebration, and see which location is best for you!
Orlando or Miami, Which is Better – Positive Aspects of Orlando
From its famous theme parks to a wealth of all-natural attractions, to a thriving arts and culture scene, booming industry, and amazing weather, Orlando isn't pulling any punches in this head-to-head battle of the cities.
Learn more about the positive aspects of Orlando below!
1. World-Famous Theme Parks
Orlando's most famous attribute is its theme parks.
And while the City Beautiful is certainly more than just the parks, there's no denying the magic of these amazing attractions.
From the timeless, wholesome charm of the Walt Disney World Resort, to the cutting-edge thrills of Universal Orlando, to SeaWorld's mix of wildlife and wild rides, and a slew of sister parks, Orlando's theme parks have something to offer for vacationers of all ages and predilections.
And for residents, they offer world-class entertainment right in your backyard!
Whether you're a vacationer or resident, Orlando's world-renowned parks promise to delight kids and kids at heart alike!
2. Fabulous Weather
One of the best things about living in Orlando is the great weather.
At a latitude of 28° north, Orlando boasts a subtropical climate With hot, humid summers and cool, dry winters with no snow in sight.
Residents of Orlando enjoy an average of 233 days of sunshine a year and average annual temperatures of 72° Fahrenheit.
Because Orlando lives in the middle of the Florida peninsula, I it's weather isn't tempered by the ocean to the same degree as coastal cities like Miami.
Thus, Orlando's summer highs and winter lows are somewhat more extreme than Near the coasts.
However, for the majority of the year, Orlando's weather is nothing short of fabulous.
3. Abundant Outdoor Recreation Options
As well as fabulous weather, Orlando boasts a wealth of ways to get out and enjoy it.
While Orlando proper is a densely populated metropolis, the Greater Orlando area is full of pristine wilderness and hundreds of sparkling lakes.
Much of Orlando's wilderness has been turned into state and national parks, ideal for hiking, picnics, birdwatching, and more.
And many of its lakes are renowned in for bass fishing and other freshwater angling, including Lake Toho in Kissimmee, and the Many bodies that comprise the Butler and Winter Park Chains of Lakes.
Greater Orlando is also home to the world's highest concentration of natural springs, lime stone filtered swimming holes that remain Crystal clear and a constant 72° year round.
4. World-Class Golf
Not all of Orlando's outdoor recreation opportunities are found in the wild.
Orlando's golf courses make another fantastic way to get out and enjoy The great outdoors.
Did you know that Florida is home to more golf courses than any other state?
That's right, and many of the best can be found in the Orlando area.
From Bay Hill club and Lodge, home to the famous Bay Hill Invitational, to Champions Gate's Greg Norman-designed National and International Courses, to Reunion resorts Watson, Palmer, and Nicklaus, to Falcon's Fire, Orange Tree Golf Club, the Lake Nona Golf and Country Club, and many more, Orlando's top-tier courses have put it on the map as one of the world's premier golf destinations.
And with Orlando's fabulous weather and snowless winters, the courses stay open all year long!
5. Orlando is Home to a Booming Job Market
One of the best things about living in Orlando, and one of the major factors driving historic growth in the region, is its booming job market.
While Orlando is best known as A pleasure destinations, the city beautiful certainly knows how to take care of business.
Here you'll find an array of industry-leading sectors, from the burgeoning to the well established.
Did you know Orlando is a leader in tech?
In fact, some are going as far as to call Orlando the next Silicon Valley.
MedTech it is another strong industry in the city beautiful, with the famous Lake Nona Medical City advancing the boundaries of medical research.
Aerospace is one of Orlando's more firmly established industries, with both Boeing and Lockheed Martin running large operations in the city.
And of course, as the number one tourist destination in the United States, Orlando's entertainment and hospitality sectors are always going strong.
Looking for a place to open a restaurant?
What better place than WalletHub's second-best foodie city in the country!
In short, Orlando is a major player on the world stage of industry, offering its residence no end of great career opportunities.
6. Low Cost of Living
For one of the biggest cities in Florida, and one of the fastest growing in the United States, Orlando is a surprisingly affordable place to live.
From gas to groceries, housing to healthcare, Orlando's goods and services are priced to move.
And with no state income tax in Florida, and relatively low property taxes, in Orlando what's yours is yours.
Taken together, these many ways to save, in combination with Orlando's many opportunities to earn and high salaries, make it one of the most affordable big cities anywhere, with a cost-of-living index around 5% lower than the national average.
7. Arts and Culture
Love the arts?
Then you're sure to love Orlando!
Orlando boasts a strong arts and culture scene, complete with tons of show venues, galleries, and museums, and generous funding by local donors and taxpayers.
For music lovers, venues like the Amway Arena, Hard Rock Live, and House of Blues host a robust schedule of concerts from Artists spanning the genres.
The visual arts are well represented, too, with events like the Winter Park sidewalk art festival and venues like the Morse Museum drawing art lovers from around the world.
Love the theater?
So does Orlando, with the famous Dr. Phillips performing arts Center hosting some of the most popular traveling plays and musicals.
But Orlando's art scene isn't just for big-name acts and established artists.
Because with tons of independent music venues, small galleries, public murals, black box theaters, and an annual fringe festival, local artists and traveling indie acts are celebrated as well.
8. Great Schools
Another positive aspect about Orlando is its great schools.
As home to the A-rated orange county public school district, Orlando boasts some of the top public schools in the state of Florida.
From Hillcrest Elementary to Orlando Science Middle and High School, Orlando's public schools offer challenging yet fun curricula, safe and nurturing environments, dedicated teachers, small class sizes, and excellent extracurricular programs.
And best of all, they're free!
Of course, for those with the means, Orlando also boasts several prestigious private schools.
Among the best and most illustrious are Lake Highland Preparatory School, Windermere Prep, Lake Mary Montessori Academy, Montverde Academy, and Foundation Academy.
9. Great Food
Feeling hungry?
As mentioned, Orlando is renowned for its cuisine, coming in at the number-two spot on WalletHub's ranking of best foodie cities in America.
You'll find a wide array of eateries in Orlando, from fast food and big chains to gourmet restaurants offering one-of-a-kind creations.
You'll also find a wide variety of cultures represented in Orlando's culinary scene, with Brazilian steakhouses, Nigerian restaurants, a vast selection of Vietnamese fare, and many Puerto Rican eateries offering a culinary tour of the world.
Orlando or Miami, Which is Better – Negative Aspects of Orlando


Not everything about the city beautiful is, well, beautiful.
There are some downsides to living in Orlando, too.
1. Tourists
Orlando's best asset – it's theme parks – are also because of one of its worst aspects.
Because file tourism is essential to Orlando's economy, the 70 million tourists that descend on the city every year can be a bit overwhelming for the people who live there.
From out-of-town drivers causing chaos on the road, to overcrowding at favorite local eateries and otherwise serene natural settings, Orlando tourism is a double edged sword.
2. Traffic
Orlando traffic can be tough, not to mention dangerous, to contend with.
As mentioned, with millions of out-of-town drivers on the roads at any given time, Orlando's roadways are a chaos of clashing driving styles.
And with a large portion of Orlando's population made up of transplants from other cities and states, it's not just the tourists causing chaos on the roads.
Moreover, Orlando is famously inefficient when it comes to infrastructure projects.
Most notorious among these ill-planned, ill-managed projects is the I-4 Ultimate Project, now years behind schedule, and already having caused several injuries and deaths to road workers and motorists alike.
But it's not just drivers for him Orlando's roadways can be dangerous.
Because as one of America's most dangerous cities for pedestrians, it's no walk in the park for those traveling by foot or bike, either.
3. Heat
While Orlando's weather is fabulous most of the year, summers can get quite hot and humid.
In fact, with highs averaging in the 90s and humidity levels often hovering around the same percentage, Orlando's summer heat index is among the highest in the country.
So, why does Orlando get so much hotter than other Florida cities?
Because while most Florida cities are located on the coasts, where the oceans temper the climate, Orlando lies smack dab in the middle of the Florida peninsula.
Thus, although Miami lies several hours south of Orlando, and several hours closer to the equator, Orlando Has it beat in the heat department.
Orlando or Miami, Which is Better – Positive Aspects of Miami
From its world-class beaches to its pulsing nightlife, to its melting pot of cultures, great weather, and exotic wildlife, Miami has many positive aspects.
1. World-Class Beaches
Miami is famous for its world-class beaches.
With sparkling blue water, sandy beaches, and relatively calm surf, Miami's beaches are ideal for swimming, sunbathing, and people watching.
But be warned, people watching can really give you an eyeful, as several of Miami's beaches are clothing optional.
Notable Miami beaches include Surfside, Matheson Hammock, North Beach, South Beach, Virginia Key, and Hobie Sound.
2. Great Weather
Like Orlando, Miami is blessed with great weather.
Though, latitudinally speaking, it's technically in the subtropics, with its sea-level elevation, seaside setting, and positioning near the Gulf Stream, Miami is classified by the Koppen Climate Classification as having a truly tropical monsoon climate.
Residents enjoy 249 days of sun a year, mild winters, and cool ocean breezes.
Moreover, unlike landlocked Orlando, Miami's proximity to the ocean tempers the summer heat and humidity, letting you stay comfortable year round.
3. A Pulsing Nightlife
If Miami's beaches are its most famous asset, its pulsing nightlife is a close second.
Miami's nightclubs are the places to see and be seen, drawing a who's who of national and international celebrities, from actors to musicians to sports stars.
Like other Miami business, the clubs stay open late, owing in large part to the city's strong Latin cultural influences.
So put on your best iridescent button-down, light a cigar, and load up the Lamborghini for a night of non-stop dancing!
4. Miami is a Cultural Melting Pot
Miami is truly an international city.
From Cubans to Puerto Ricans, to Florida's largest population of Arabs, peoples from around the world are drawn to Miami for both business and pleasure, making it the ultimate melting pot.
Miami's diverse population puts a diverse range of experiences at your fingertips, including an international sampling of cuisines, specialty shops offering one-of-a-kind gifts, and art and music from around the world.
5. Miami Boasts a Menagerie of Exotic Wildlife
Like animals?
Then you'll love Miami!
Miami boasts a veritable menagerie of exotic wildlife.
Thanks to its tropical climate, the city is home to an eclectic mix of creatures found in combination nowhere else on earth.
Some of the unique wildlife you'll spot in Miami includes iguanas, pythons and boa constrictors, parrots, alligators, and boar.
Miami is also home to a colorful array of fishes, aquatic mammals, And coral, making it an ideal place for diving and snorkeling.
Orlando or Miami, Which is Better – Negative Aspects of Miami
Along with Miami's many assets come a few downsides to be aware of.
Read On to learn about some of Miami's less desirable aspects.
1. Terrible Traffic
While Orlando's roads may be a bit chaotic at times, the City Beautiful doesn't hold a candle to Miami when it comes to terrible traffic.
In fact, Miami is famous for its congested roadways.
With the average Miami driver spending more than 50 hours in traffic, and over $1000 in gas and other driving expenses each year, Miami is routinely ranked as the worst traffic city in Florida, and among the worst in the country at large.
If you want to live in Miami, expect to spend about half an hour on your average one-way commute.
2. High Cost of Living
Unlike Orlando, Miami has a high cost of living.
How high?
Miami's cost of living index is 14% higher than the national average, making it the most expensive city Florida.
So, what contributes to Miami's high cost of living?
With few job opportunities and a low average salary relative to the high prices on things like real estate and food, Miami simply has a low salary-to-cost ratio.
3. Things Run Late
Do you consider yourself a punctual person?
An early riser?
Then you may want to think twice before moving to Miami.
Because here, things tend to run a bit late.
While amenities indeed stay open later into the evening, it can be a challenge to find open shops, restaurants, attractions, and essentials early in the morning.
Don't count on appointments that aren't with your doctor or boss to start on time; expect to wait about half an hour past your scheduled time.
And whatever you do, don't show up on time for a party – unless you want to hang with just the host.
4. High Crime
Where Orlando is a relatively safe city for its size, Miami is about what you'd expect in terms of crime.
In fact, it might be worse.
Miami's overall average crime rate is 41% higher than the national average, with violent crimes occurring at 43% higher frequency.
In Miami, you're chance of being the victim of a crime is 1 in 31.
Thus, whether you're looking for a place to live or invest, Miami can be somewhat risky for both your family and assets.
5. Hurricanes
While not a regular occurrence, hurricanes do make landfall in Miami with some frequency.
In fact, Miami and its suburb of Homestead were the sites of one of the most famous natural disasters in recent history – 1993's category-5 Hurricane Andrew.
As the climate warms, hurricanes are Becoming a greater and greater threat to Miami, to say nothing of rising sea levels.
Pro tip: if you do decide to buy a home in Miami, Do yourself a favor and put a little distance between you and the beach.
So, Which is Better, Orlando or Miami?
And that brings us to the 64,000-dollar question of which is better: Orlando or Miami.
Both cities put up a great fight, but in the end, there was one obvious winner.
For cost of living, safety, arts and culture, and jobs, Orlando just can't be beat.
Of course, which city is best is subjective; in the end, it's about finding the best city for your unique needs.
Meet Other Cities That Offer Good Life Quality
As we've shown, by most metrics, Orlando is a great city offering a great quality of life.
But it's not the only great city in the state of Florida.
Scroll below to meet more amazing Florida cities and see what they have to offer!
1. Winter Park
Winter Park is one of the most sought-after cities in Central Florida.
This gen of a town was once heralded as the most beautiful spot in all of Florida by then President Chester A. Arthur.
And in 100 years, not much has changed.
Today, you'll still find the oak-lined, exposed-brick streets and picturesque lakes that wowed the former president all those years ago.
In fact, with the addition of jaw-dropping mansions, stunning public sculptures and murals, and lush public parks, today's Winter Park is more beautiful than ever!
It's also renowned for its high-end shopping, with famous Park Ave drawing discerning shoppers from around the world.
And for art lovers, the yearly Sidewalk Art Festival is not to be missed!
2. Sanford
Sanford is one of Central Florida's most unique cities.
Looking for scenic views?
You won't find many near Orlando, or anywhere in Florida, for that matter.
The country's flattest state is seriously lacking in the panoramic vistas department, but Sanford is different.
Here, you'll find rolling green hills offering a unique topography, and some seriously stunning views.
But Sanford has more going for it than just good looks.
Other assets include affordable real estate, a low crime rate, a lush natural setting, and world-class golf courses.
3. Winter Garden
Looking for small-town charm with big-city convenience?
Look no further than Winter Garden!
Winter Garden is a highly desirable city just outside Orlando, offering convenience to everything the City Beautiful has to offer.
Residents enjoy easy access to Downtown Orlando, the Orlando International Airport, Universal Studios, and more.
But while close to many modern amenities, Winter Garden feels worlds away from the hustle and bustle of the city.
In fact, at times it feels worlds away from the 21'st century.
Downtown Winter Garden boasts a well-preserved historic district complete with historically significant buildings and landmarks, charming exposed-brick streets, and museums chronicling to city's past.
In short, Winter Garden doesn't just celebrate its history; it lets you live it!
4. Celebration
While not technically a city, Celebration is one of the most highly desirable places to live in Central Florida.
Designed and built by the Disney Company, the master-planned community of Celebration is a masterclass in new-urban living.
Here you'll find a number of distinct neighborhoods arrayed around a bustling Town Center, offering the perfect balance of privacy and convenience.
Celebration's neighborhoods, affectionately referred to as "villages," each boasts its own unique architectural scheme and package of amenities.
In the Town Center, meanwhile, you'll find more housing and amenities, including a wide array of day-to-day necessities such as a gas station, two banks, doctor's offices, and a Publix shopping center.
Also located in the Town Center are restaurants, shops, and a stunning lakeside clubhouse.
Moreover, Celebration hosts a robust schedule of community events that turn every day into a celebration.
Popular events include the Exotic Car Festival, the Now Snowing Christmas Festival, Movies on the Lawn, and a weekly farmer's market.
To make Celebration home, ask how our partners at Celebration Homes for Sale by Authentic can help you get a deal worth celebrating!
So, What Makes Orlando Better Than Miami? Schedule a Visit and See for Yourself!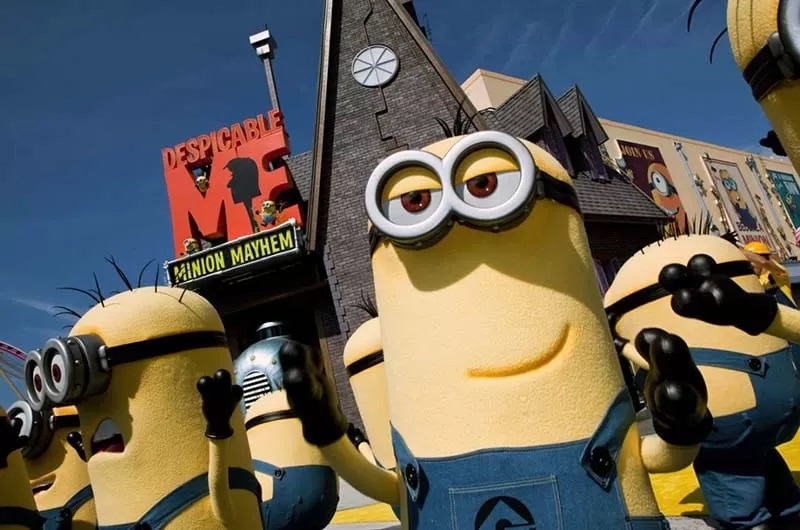 We here at Storey Drive Homes by Authentic could go on and on about Orlando.
But in the end, the best way to see what makes Orlando such a great city is to experience it for yourself.