Are New Build Homes a Good Investment?
To buy new or not to buy new. That is the question. If you've been wondering the same thing, take it from the experts at Orlando's premier new-build home investment destination: buying new is a great way to gain more value in the long run. As the definitive realtor for Storey Drive, Orlando's premier new place to invest, Storey Drive Homes by Authentic knows the worth of new-build investment homes.
Whether you want to rent out your home long or short term, or hold onto it while area growth grows your resale value, newer homes rent faster, rent for more, and appreciate faster than used homes.
Want to explore new-construction investment real estate throughout the Orlando region?
Our partners at Orlando Homes for Sale are Central Florida's premier investment realtors! But whether you want to buy in Storey Drive or elsewhere, Authentic Group can help you maximize the success of your investment. Call today!
What Are New Build Homes?
A new-build home is a from-the-ground-up construction.
Typically, the buyer is the first person to use the home.
As a new-build home, the structure will generally be built to meet contemporary standards of design and safety, and will feature energy-efficient technologies of the day.
If the new-build home is custom built, it will also feature design elements and technology personally picked by the buyer, letting investors personalize their property to meet their exact investment needs and goals.
Why Should I Invest in New Build Homes?
Thinking of investing in the hot Orlando real estate market?
Buying new is the way to go.
Whether you want to invest in a short- or long-term rental or buy a second home and let appreciation grow your resale value, new-build homes take less time to sell and rent, command higher average rates, appreciate faster, keep overhead lower, and promise fewer headaches, than used homes.
Read on to learn more about why you should invest in a new-build home in Orlando, and why new-construction real estate gains more value.
1. New Build Homes Take Less Time to Sell and Rent
Whether you're trying to sell or rent out an investment home, minimizing your days on market is key to maximizing your returns.
In short, homes that remain on listing services for too long become what's known as "stale listings."
When a potential buyer or renter sees a stale listing, their natural reaction is to wonder why the property hasn't rented or sold yet, and often, to pass it up.
But with a new-build home, you can minimize your days on market and avoid becoming a stale listing!
2. New Build Homes Command Higher Average Rates
Planning to use your Orlando investment home as a short- or long-term rental?
Our partners at Orlando Homes for Sale have a great selection of long- and short-term rentals in great locations, promising steady passive income.
But if you want to maximize your returns, new-build rentals are the way to go.
Vacationers and residential renters alike will gladly pay more for the comfort, luxury, and safety of new construction, so don't be afraid to set your rates accordingly.
Want to meet Orlando's premier community for new-construction rentals?
Contact Storey Drive Homes by Authentic today!
3. New Build Homes Appreciate Faster Than Used Homes
Did you know Orlando is one of the fastest-growing regions in the United States?
That's right, with more than 1,000 people moving to Orlando a week, the City Beautiful is on track to rival cities like New York and LA by 2030.
And that means strong appreciation for years to come.
But if you want to accelerate your growth, buying new is the best approach, as new-construction real estate appreciates faster than older homes.
4. New Build Investment Homes Keep Your Overhead Low
Maximizing your investment ROI means keeping your overhead low.
And buying new is a great way to do just that.
While new construction costs more up front, with energy-efficient design and technology, modern building codes, and higher-quality materials, new builds give you a variety of ways to save.
5. New Build Investment Homes Promise Fewer Headaches
New build Orlando homes aren't just worth a ton of monetary savings when you invest.
They can also save you on headaches.
Real estate can be a high-stress way to invest, especially if you're renting to vacationers or tenants.
From answering their requests for emergency maintenance, to answering angry emails, if your home isn't up to the guests' standards, you'll be hearing about it.
But with a new build, your investment will be able to withstand high guest traffic and rise to guest expectations.
Do New Builds Gain Value?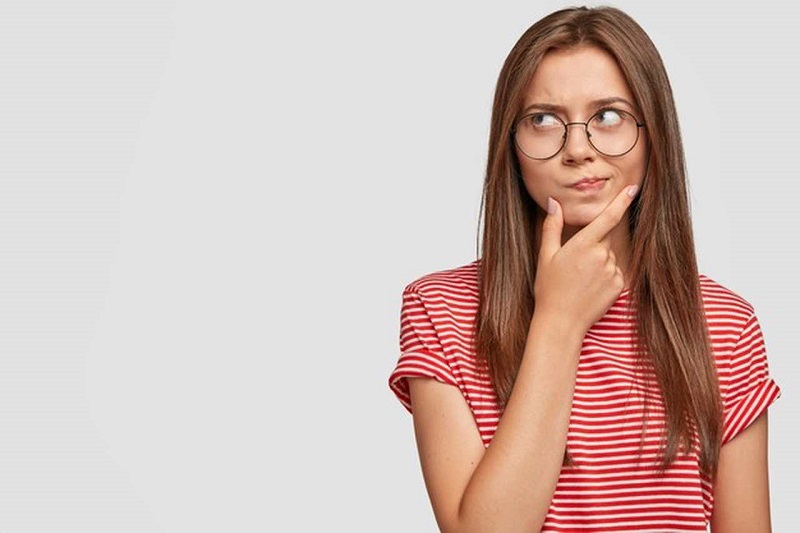 One reason new-build Orlando homes are more than worth it as a way to invest is because they gain value faster than older homes.
In Orlando, historic population growth is driving historic appreciation.
But for maximizing your appreciation rates, new almost always bests used.
Looking for fast-appreciating new-construction real estate in Orlando?
Storey Drive Homes by Authentic is your source for great deals in Storey Drive!
Do New Build Homes Gain Good Resale Value?
If you're wondering if new-build homes have good resale value, take it from the experts at Orlando's best new investment community.
They do!
Newer homes typically appreciate faster, sell faster, and command higher closing prices than older homes.
Why?
Because buyers are looking for new features like safe constructions, energy efficiency, and open plan layouts, and they're willing to pay more for them.
Are There Some Hidden Costs of Buying a New Build Home?
While new-build Orlando investment homes can save you money on maintenance, repairs, and utilities, there may be some hidden costs to look out for.
With pristine properties, new-construction homes can sometimes require higher property taxes than older homes.
It's also important to keep in mind that just because it was featured in the model home, doesn't mean it comes with your home; you may have to pay more than expected for certain upgrades.
Other possible hidden costs include HOA fees, homeowner's insurance, and custom paint.
The Best Cities to Invest in New Construction Homes in 2022
Want to know the best cities to invest in new-construction real estate?
You're in the right place!
Scroll below to learn about 5 of America's premier real estate investment destinations!
Austin
People are fleeing overcrowded and overpriced LA and relocating to Austin, TX by the thousands.
In fact, with a growth rate of 1.65%, it's one of the country's fastest growing regions.
And that makes it a great place to invest in new real estate.
Tampa
Tampa is known for its electric night life, beautiful waterfront, and strong Cuban Culture.
And with a population influx of 1.7%, and 3.3% growth projected for the next few years, Tampa, Florida is another prime real estate investment destination.
Atlanta
Atlanta is home to a great arts scene, hosting many major record labels and, increasingly, major movie studios.
It's also home to a fast-growing population that's increasing by 1.67% per year, making it a hot investment location.
Denver
The Mile High City ranks high among America's fastest-growing cities, with an annual population influx of 1.48%.
It's also a great place to buy new-construction real estate.
Orlando
Orlando is growing at a rate of 1,000 new arrivals a week, putting it on track to become one of the nation's major population centers by 2030.
To find great new-build investment real estate in Orlando, count on our partners at Orlando Homes for Sale for the best selection, deals, and after-sale services.
So, Are New Build Homes a Good Investment in 2022?
And that brings us to the million-dollar question: are new-build investment homes worth it as a good way to invest in Orlando in 2022?
With real estate markets heating up, and new communities popping up, around the country, 2022 promises to be a propitious year to invest anywhere in the United States!
Make a Good Investment Play With a New-Build Orlando Home From Storey Drive Homes by Authentic!

So, if you want to make a good investment play, count on Storey Drive Homes by Authentic for great deals on new-build homes in Storey Dive.
Get in touch with us today!